General Election 2021
The 2021 General Election will be held on Tuesday, November 2.
The deadline to register to vote in the General Election is Tuesday, October 12. To register online, please click on the following link: https://voter.svrs.nj.gov/register
Poll Workers
Participate in our democracy and earn some extra money! New Jersey is actively seeking residents to serve as poll workers for the upcoming General Election.
You could earn $21.44 per hour on in-person early voting days, October 23rd through October 31st….PLUS $300 on Election Day, November 2nd. Earn an additional $30 when you attend required training and fulfill your commitment at the polls.
Find out more at pollworker.nj.gov.
You can apply to be a poll worker if you are a U.S. citizen and New Jersey resident, at least 16 years of age, and are not running as a candidate in this election.
Video – Three Ways to Vote in the General Election
Vote In Person
You can choose to vote in person on Election Day at your assigned polling location. Please click on the link below for North Brunswick polling locations.
For information and instructions on how to use the voting machines, please click the link below.
Early Voting
Earlier this year, a new law (P.L. 2021, c.40) was signed permitting in-person early voting in New Jersey.
This new option enables all registered voters to cast their ballot in-person, using a voting machine, during a nine-day period prior to Election Day at any of the early voting locations within Middlesex County. You can now choose to vote, in-person, when it's most convenient for your schedule.
In-person early voting locations will be open Saturday, October 23 through Sunday, October 31. Hours will be Monday-Saturday, 10:00 a.m. – 8:00 p.m. and Sunday, 10:00 a.m. – 6:00 p.m. No appointment is necessary.
For further information, including early voting locations, please click on the link below.
General Election Sample Mail-In Ballot
Please click on the link below for the 2021 General Election Sample Mail-In Ballot.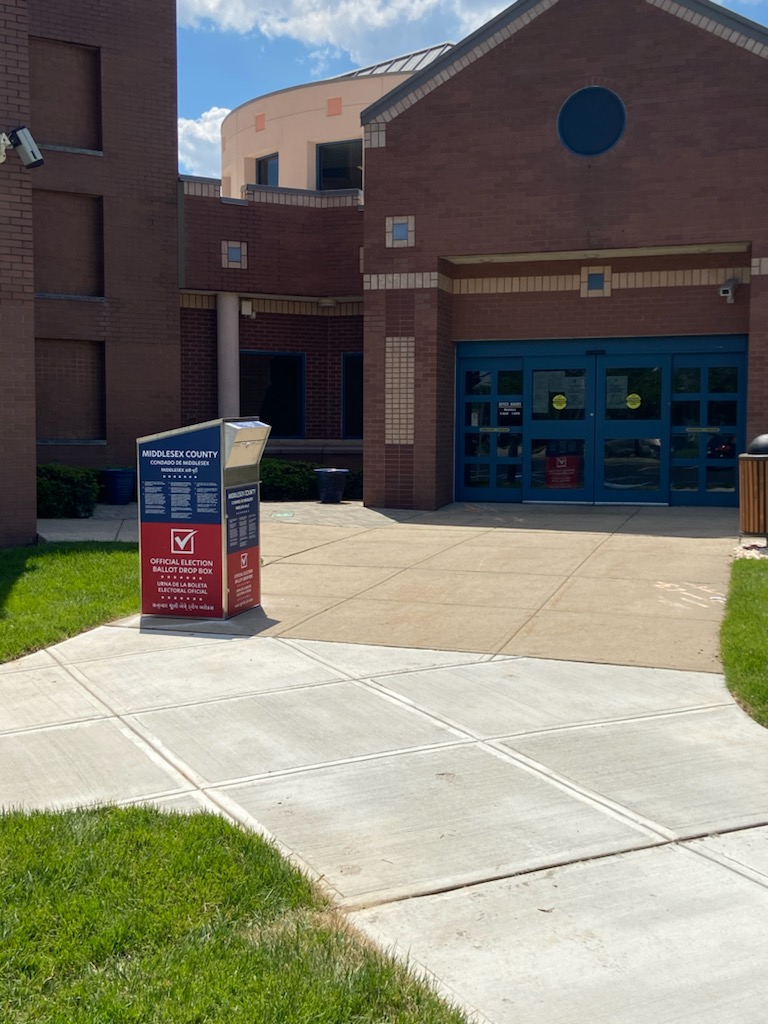 The secure ballot drop box, located at the Municipal Building, 710 Hermann Road, is now open and will remain open until the evening of the General Election on Tuesday, November 2.
Vote by Mail General Election 2021
Middlesex County Vote 2021 Videos – English & Spanish
How to Fill out Vote by Mail Application Videos – English & Spanish