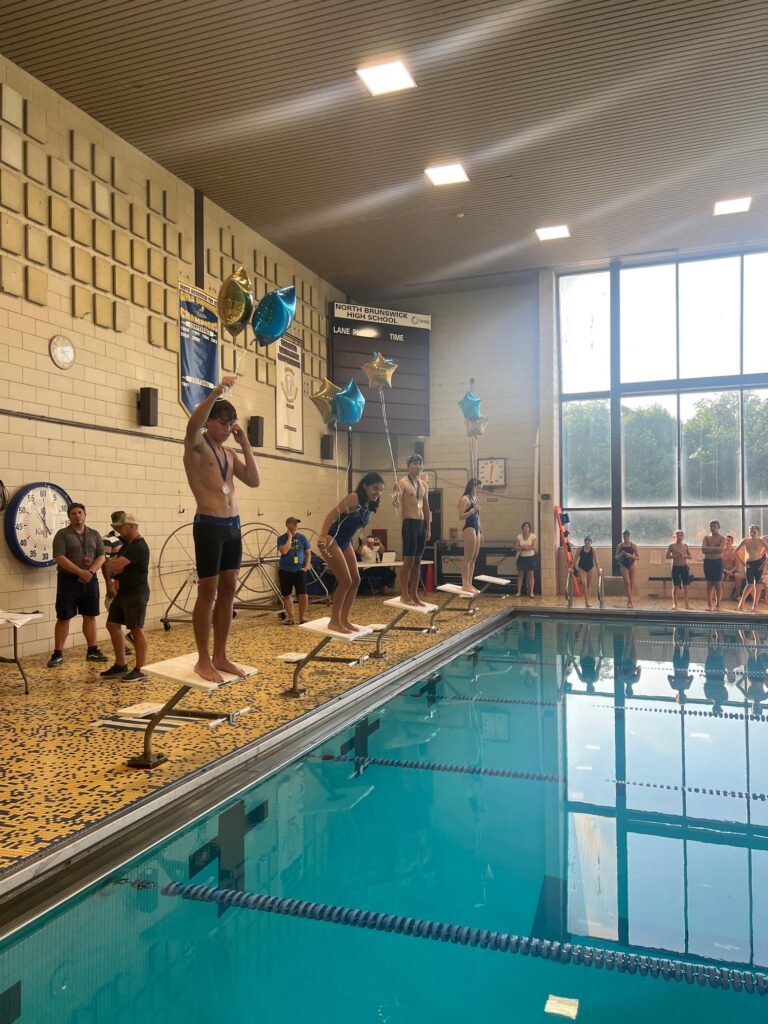 DPRCS Senior Swimmers were honored on Wednesday, July 20 at the Rapids home swim meet.
The Senior Swimmers are Christopher Stanaway, Katherine Torres, Fangze Wang and Anastasia Kozyrenko.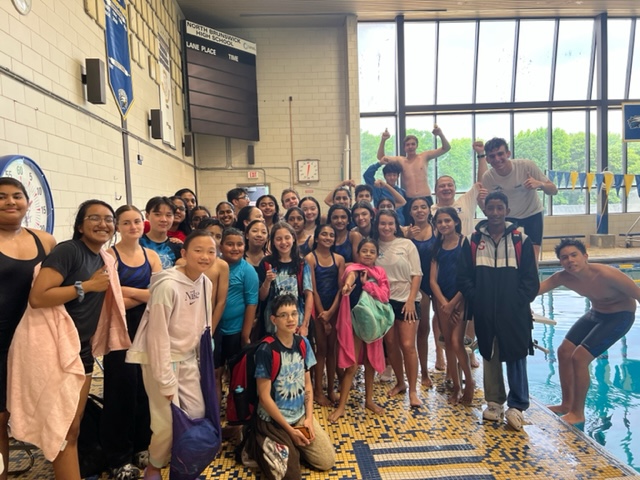 The North Brunswick DPRCS Rapids Swim Team celebrates a big win on Saturday, July 16, 2022.
Congratulations to coaches Jessica and David Fritsche, DPRCS Rapids swimmers and parent volunteers!!!
Great team effort by all.
DPRCS Rapids Home Swim Meets
Saturday, June 25
Wednesday, June 29
Saturday, July 16
Wednesday, July 20
Times to be announced. Meets are conducted at the NBTHS pool.