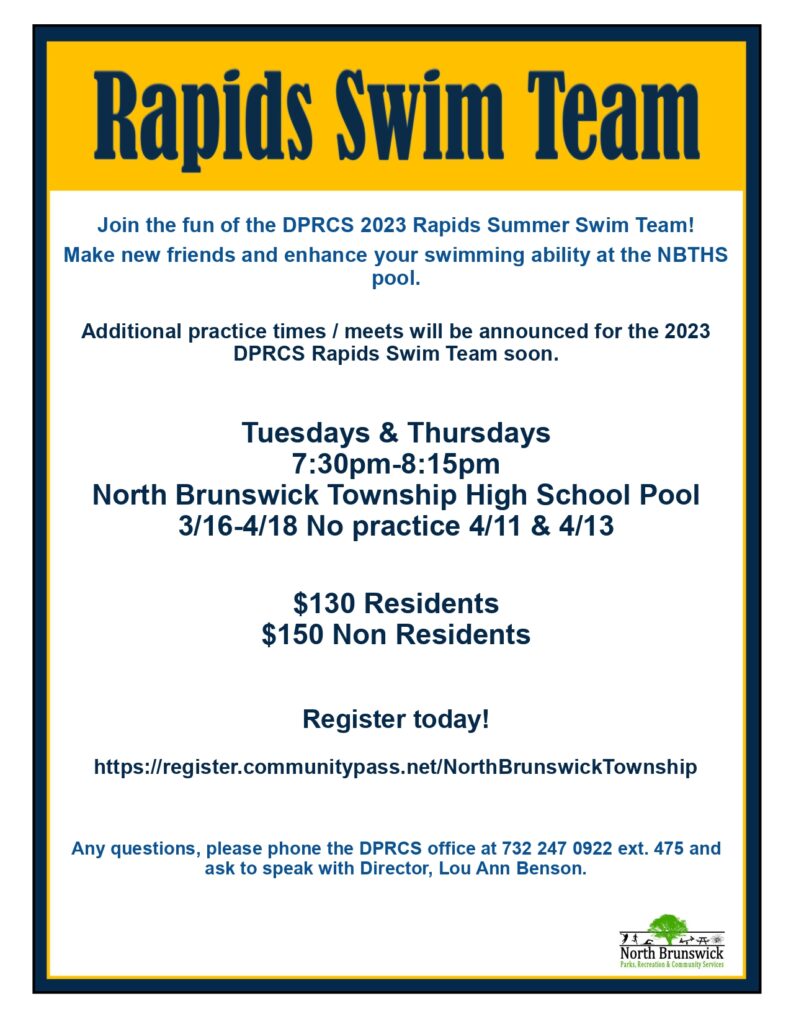 Join the fun of the DPRCS 2023 Rapids Summer Swim Team!
Make new friend and enhance your swimming ability at the NBTHS pool.
Additional practice times/meets will be announced soon for the 2023 DPRCS Rapids Swim Team soon.
Tuesdays & Thursdays
7:30 p.m. – 8:15 p.m.
North Brunswick Township High School Swimming Pool
March 16 – April 18 (No practice April 11 and 13)
$130 Residents $150 Non-residents
Register Today at https://register.communitypass.net/NorthBrunswickTownship
Any questions, please call DPRCS at (732) 247-0922, ext. 475 and ask to speak with Director Lou Ann Benson.