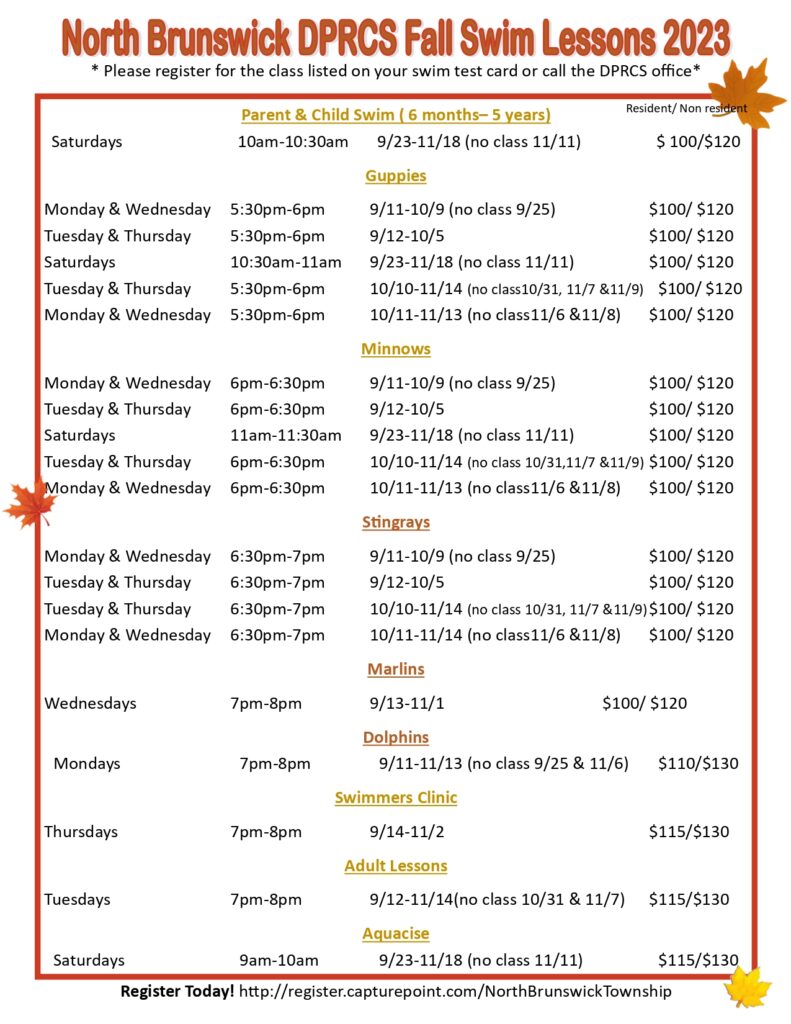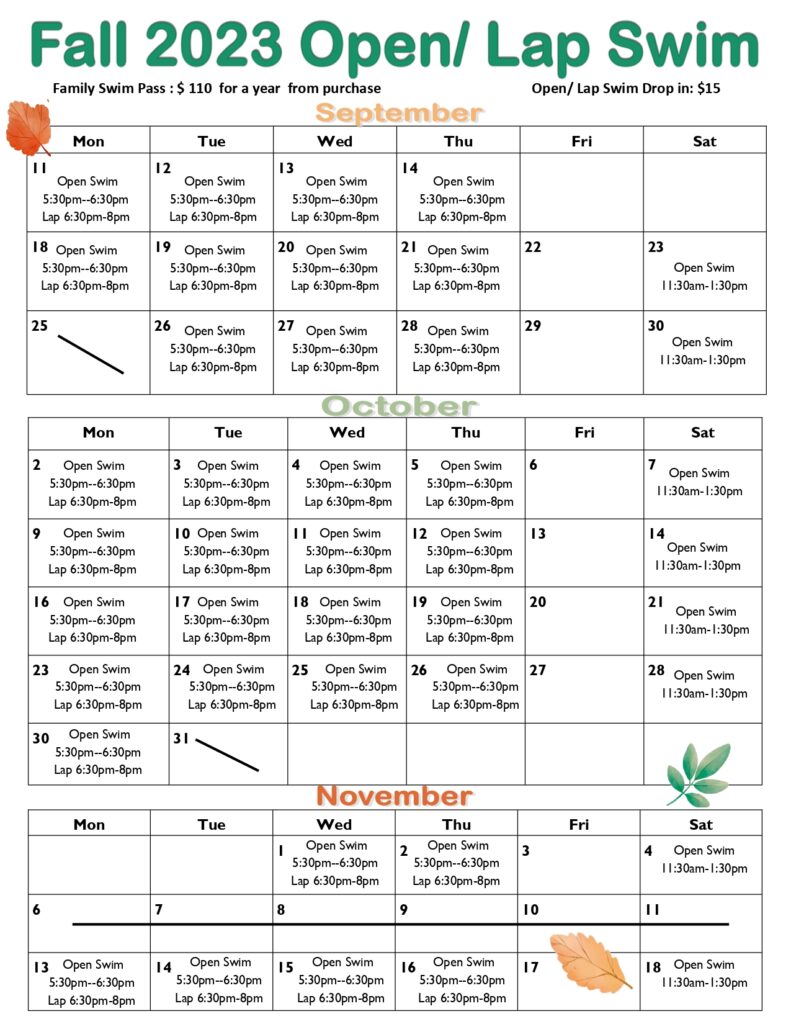 When registering please reference the specific level descriptions to ensure you are signing your child up for the level that is most appropriate for them as they all require their own specific skills. You can call the office if you have any questions about the program and we will gladly assist you (732) 247-0922 ext. 475. To get to the pool you will use door 35 (located near the football field).
Open & Lap swim is available for all North Brunswick Residents at a $15 entry fee per visit (please bring exact change to the pool and a photo ID is required for lap and open swims upon signing in with a DPRCS staff member) or you can obtain a family swim pass for $100 that is good for open and lap swim for an entire year.
DPRCS swimmers attending Open Swim under the age of 15 must have an adult present with them.
During your experience at the pool, please direct all questions in regards to the Township program offerings to the Township DPRCS aquatics staff members and they will assist you. For additional questions, in regards to lessons, open, lap, senior citizens swim, special offerings and events phone the office at (732) 247-0922 ext.475.
The DPRCS aquatics staff looks forward to you and your family joining the fun filled, educational pool opportunities .
See you at the pool!
DPRCS Staff
DPRCS Aquatics Jobs Available
Please click on the link below to apply for part-time DPRCS Aquatics Program positions.