Advanced Metering Infrastructure (AMI)
The Township has upgraded customer water meters to a wireless technology (AMI) network that reads and transmits water consumption on a routine basis. So far, more than 11,700 of the 12,000 new metering systems have been scheduled or installed in homes and businesses.
AMI 12,000 Meter Propogation Plan
About The AMI Metering system
Most residential customers have the new Neptune MACH 10® solid state ultrasonic water meter which features no moving parts, ensuring continued accuracy and performance over the life of the meter. Its high-resolution measurement accurately captures extremely low flow rates, while a rugged, lead free bronze maincase adds to its long-term performance. These meters are read in gallons, not cubic feet.
Manufacturer Website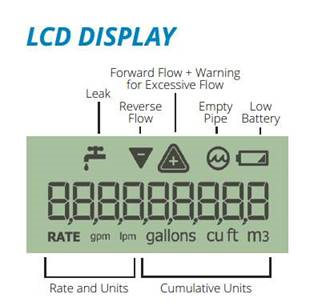 Benefits of the AMI metering system
Customers can track their day-to-day water use online.
Eliminates the need for a water meter reader to visit your premises.
Provides an energy efficient, accurate, and cost-effective way for to read water meters.
Helps the utility operate our entire system more efficiently with accurate consumption data.
Creates billing assistance eligibility not available to residents with old meters.
Schedule Your Meter Upgrade
There is no installation charge or fee for having the new metering system.
To receive a new meter, schedule an appointment at either twpnbwater@northbrunswicknj.gov or 732-247-0922 ext. 458.